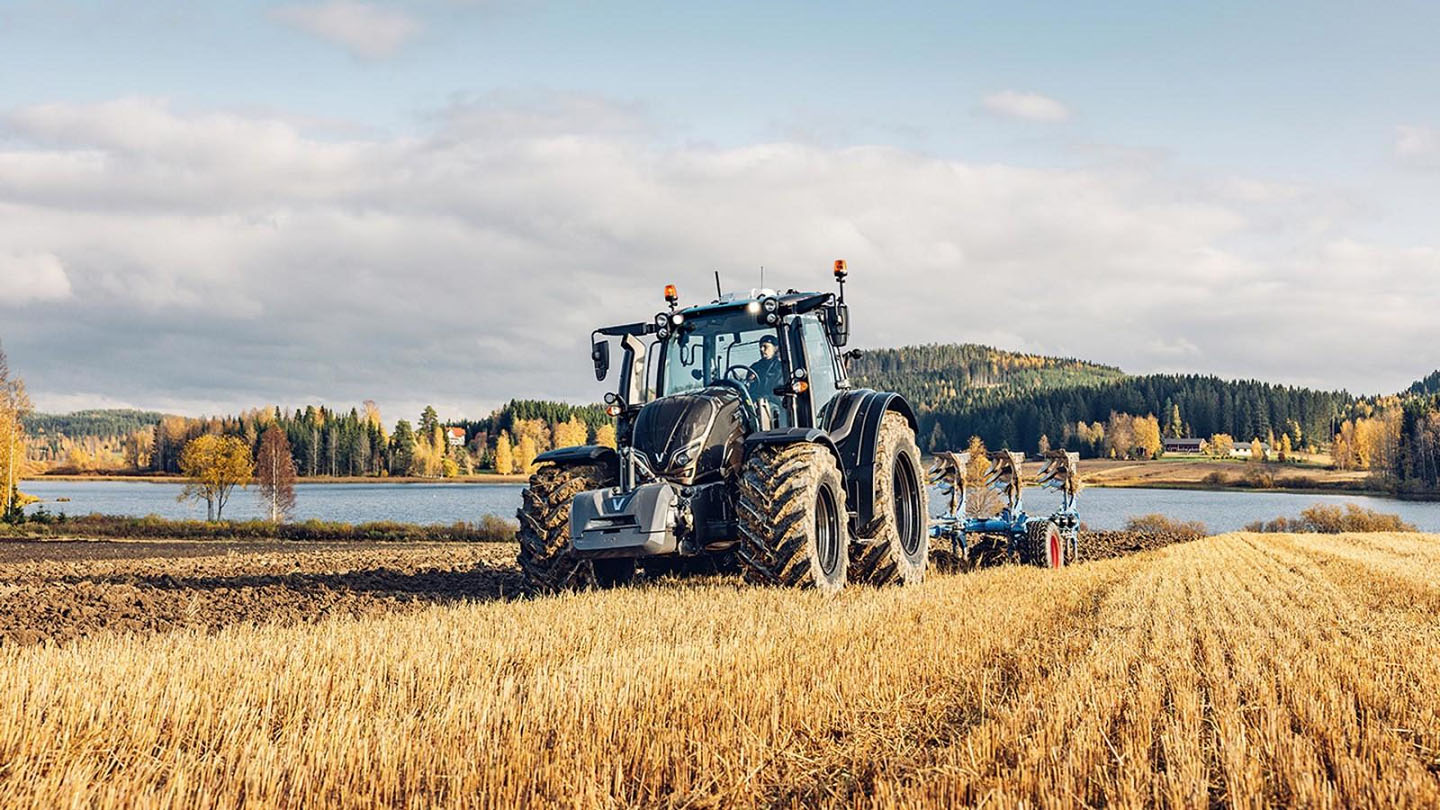 Going from Guidance Ready to Complete
It's easy to add Valtra Guide to a Valtra Guide ready tractor to experience the benefits of Valtra's complete guidance system for hands free steering. Your local Valtra dealer can complete your guidance system with the right receiver and correction signal services for your farm. 
Wayline Assistant
Valtra's Wayline Assistant is now available for Valtra G, N, T and S Series tractors.  With this new feature, Valtra Guide will be even easier to use: it provides you the possibility to create several waylines with the touch of a button based on your field boundary. Whether you have no waylines for a field, only have one place to enter/exit a field, or have a mix of straight lines and contour lines, the new wayline assistant upgrade has your fields covered. 
Segmented Wayline
This feature allows for quick and easy wayline creation on the headland and in the field, making it easier to save time and money by using Valtra Guide for more of your fieldwork. Segmented waylines are great for a field that needs a mix of straight a/b lines next to contour lines set up in the field. The system will automatically switch between these types. The operator can record segments or create them by inputting a boundary or create a segment out of an existing A-B line or curve. Up to 20 different segments can be linked. The feature offers an improve segment layout feature which fixes any turns that may be too tight or difficult to make. 
Single Contour
This new wayline type allows you to record a single path through the field. This function is great for special crops such as asparagus or strawberries which have been planted without GPS guidance or with guidance lines that you don't have readily available. You can use the single contour way line to record your path and even include headland turns, allowing you to concentrate on the task at hand instead of turning maneuvers. Recorded waylines allow you to use the minimum turning radius around obstacles for maximum efficiency.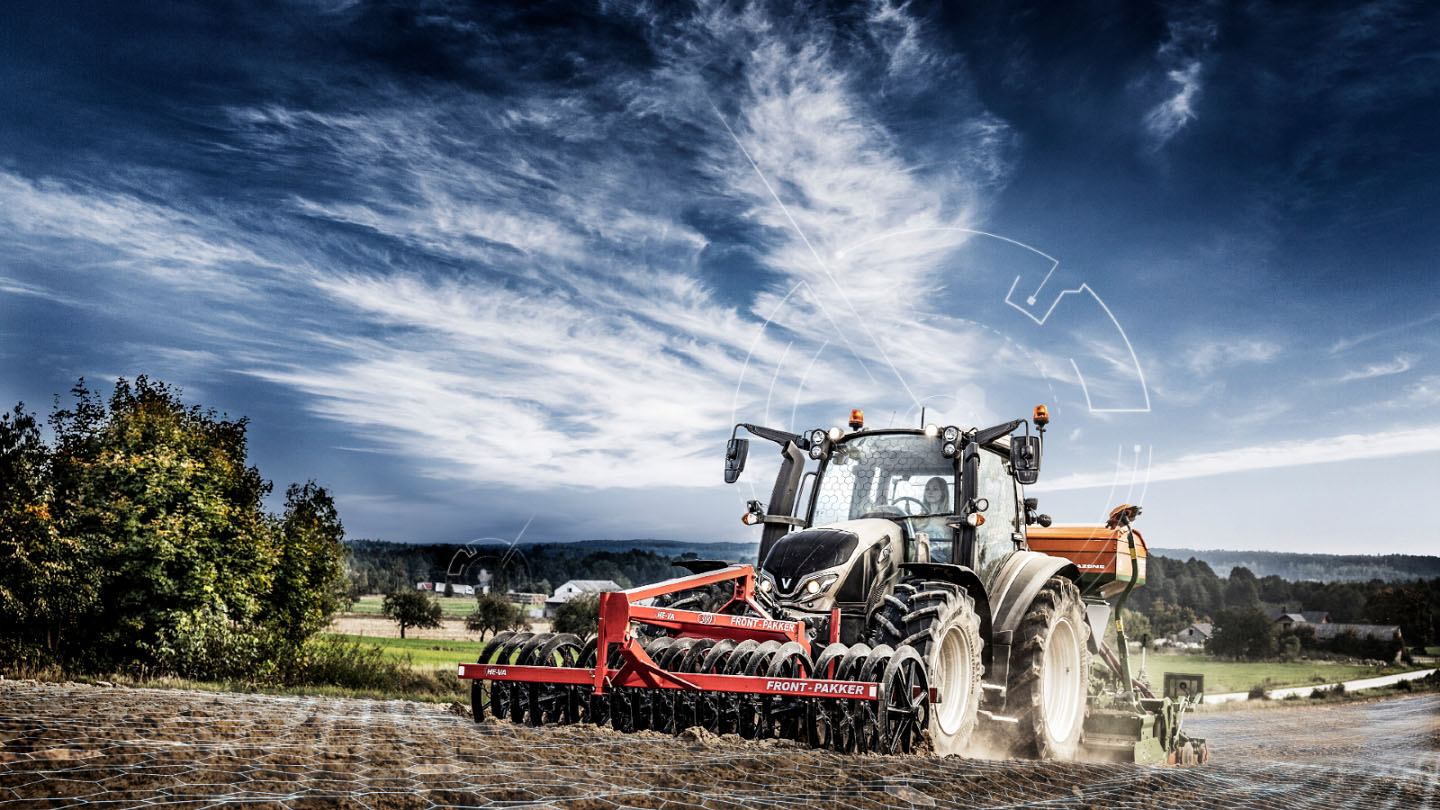 Upgrading Correction Signal Services
EGNOS won't cut it when it comes to the highest precision in farming. If you're skipping passes, you need higher level accuracy to combat GPS drift. You can upgrade the accuracy of your system at any time by purchasing an unlock code from your Valtra dealer. NovAtel offers a variety of correction signal levels under the TerraStar brand that provide the right level of precision at the right price for your farm. Trimble receivers can be paired with CenterPoint, RangePoint, and ViewPoint correction signal services.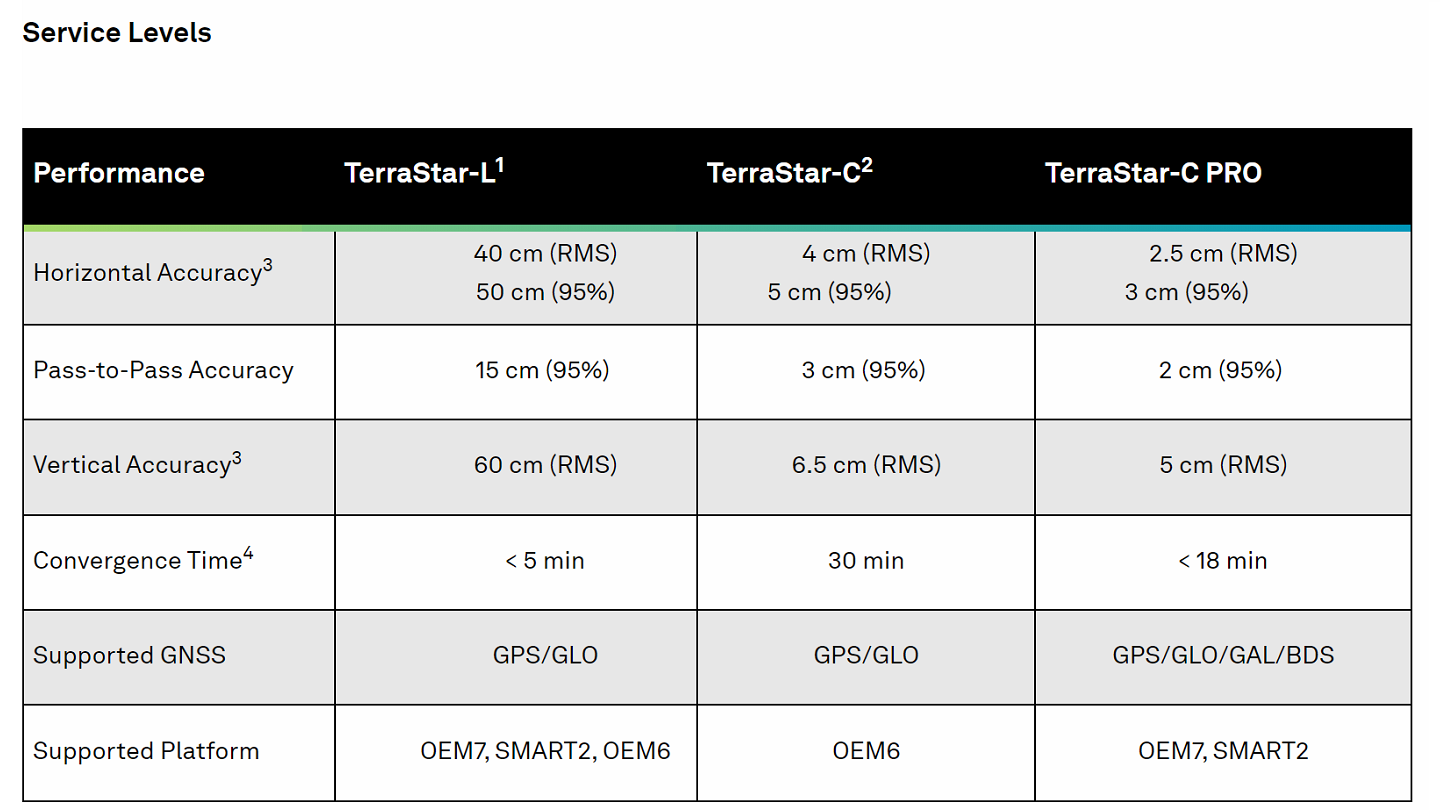 TerraStar Signal Correction Services
TerraStar premium GNSS corrections combined with NovAtel's OEM technology offers sub-meter to centimeter-level positioning solution for land, unmanned and airborne applications globally. TerraStar corrections are available as a termed subscription directly from NovAtel.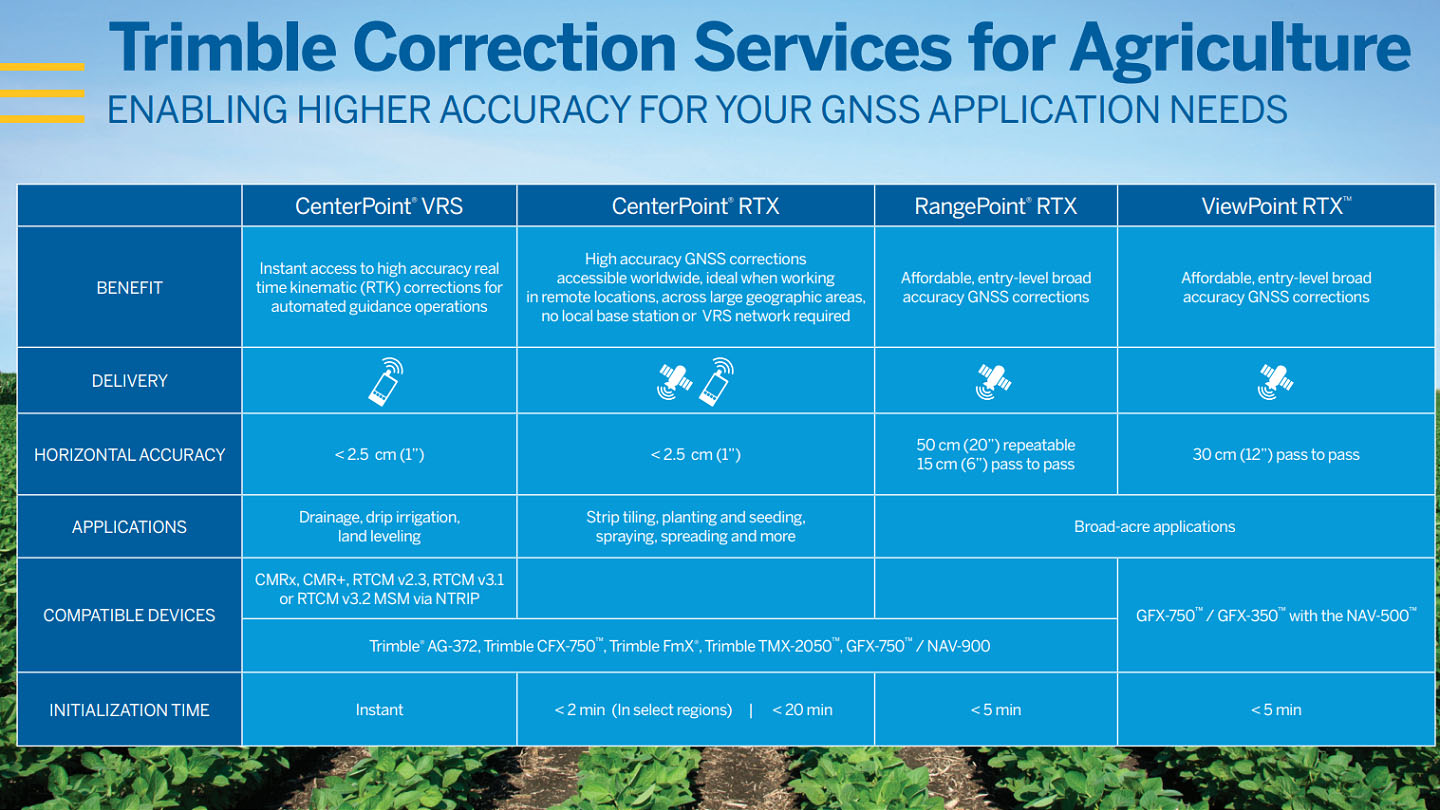 Trimble Signal Correction Services
Trimble has a positioning service for every agricultural need, no matter what you farm, how you farm, or where you're located. Year over year, stay on the line for every application the first time, every time. Trimble's positioning services for precision agriculture work for all seasons, crops, terrains and vehicles. Whether you're preparing and tilling, planting, spraying, or harvesting, we have a wide range of services that deliver centimeter/inch to sub-meter/foot accuracy.  

Available as factory fit
Valtra's complete guidance system for hands free steering is also available factory fitted on new tractors.
Find Your Local Dealer
Find your nearest Valtra dealer to learn more about Valtra technology options for your tractor.