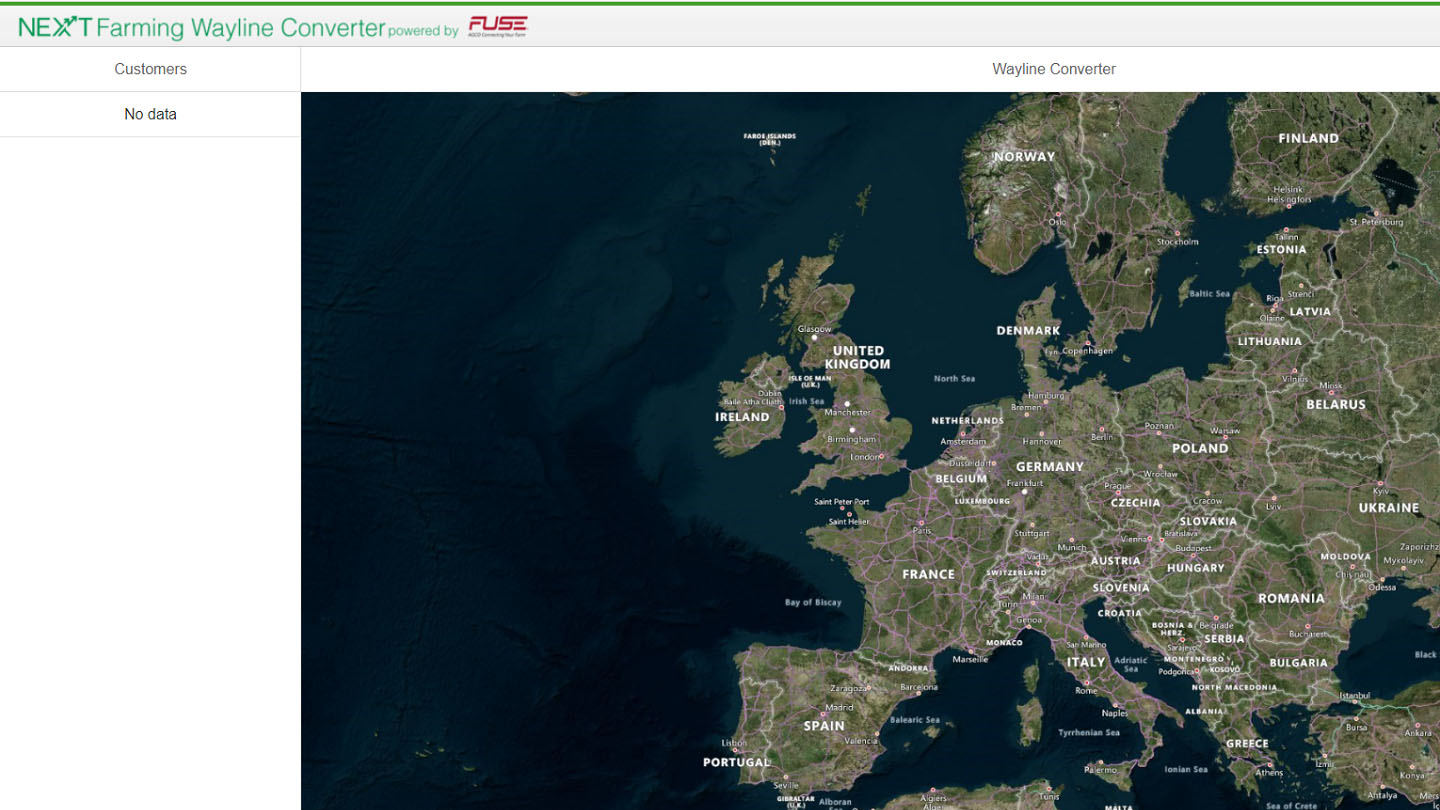 Wayline Conversion for Mixed Fleet Use
Improve the portability of automatic guidance data to save time and money. The free web-based NEXT Farming Wayline Converter tool converts AB-lines from, and into, different manufacturer's formats, enabling you to easily convert straight waylines and field boundaries. Easily convert straight waylines and boundaries between AGCO and third-party guidance systems, including AGCO®, John Deere®, Topcon®, CNH®, Trimble® and ISO XML file formats. Create a free account to start converting waylines today.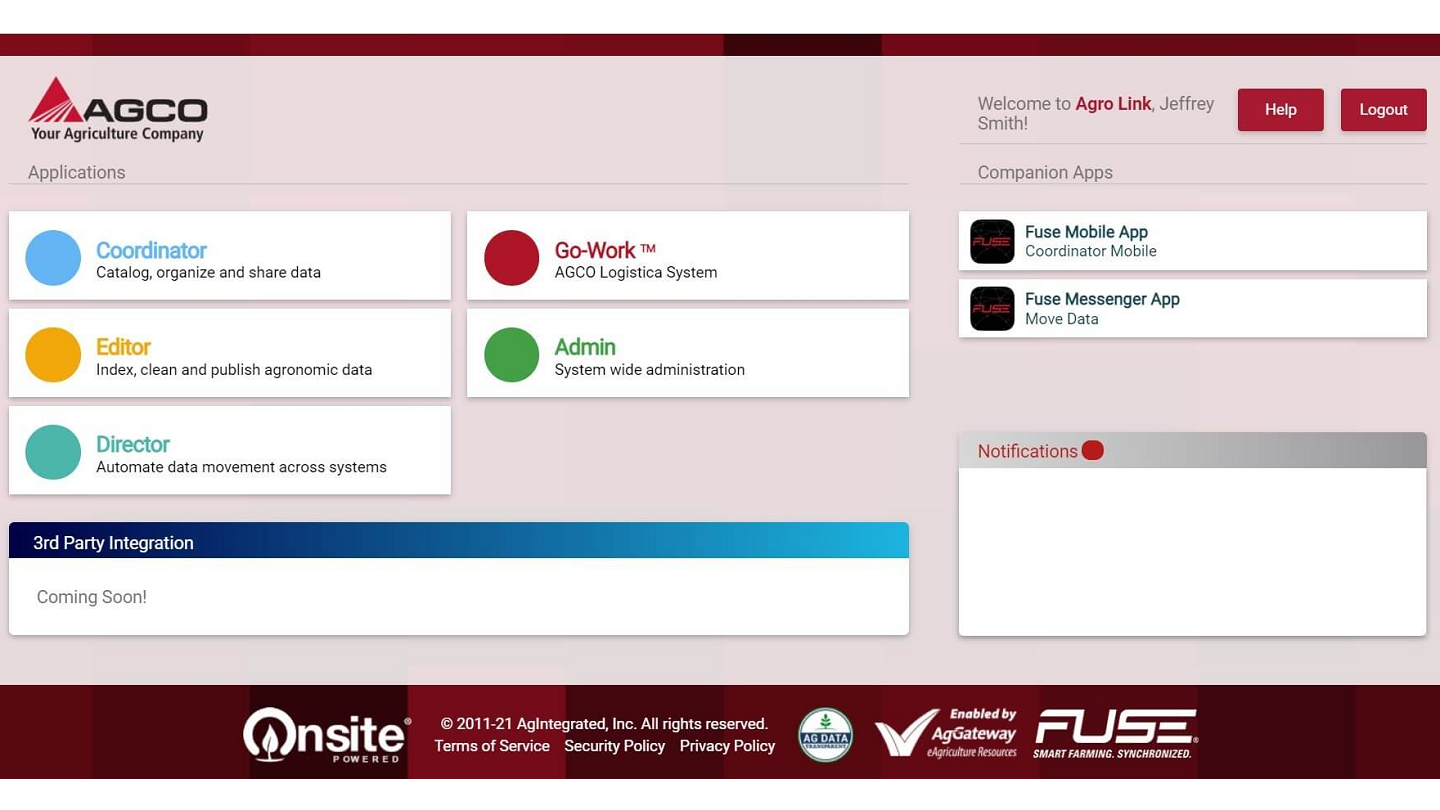 Agro Link Simplifies Data Management for Mixed Fleets across FMIS and OEM Platforms
AGCO Agro Link data management platform can seamlessly facilitate agronomic data movement between machines and most farm management information systems. This innovative approach provides a data hub for migrating data to and from a variety of different manufacturers. A file converter is embedded within the hub to covert to/from a variety of shape files. The platform provides customers a gateway to connect machines into their existing agronomic data services wirelessly.

Agro Link connects you with your trusted advisors to share information more efficiently, enabling you to move data between your cloud storage, equipment telematics systems and any FMIS. Agro Link can be used via PC, iPhone or iPad.  Agro Link delivers the right file for the machine with accurate conversions between common file types.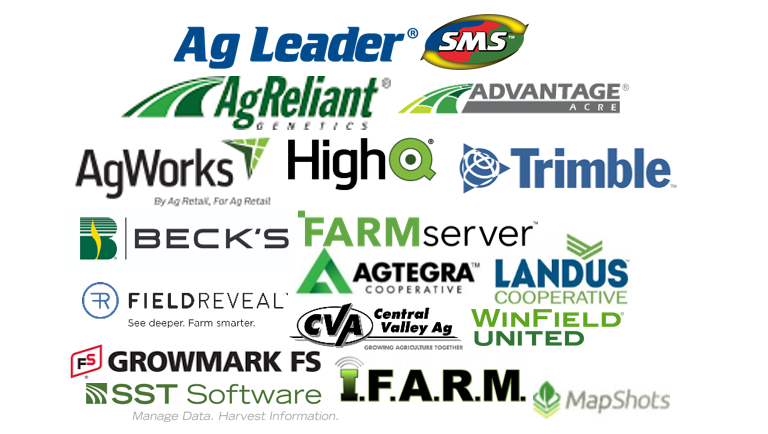 These FMIS programs have a direct link to Agro Link in their software:
Ag Leader SMS (exports) 

AgReliant Advantage Acre
AgWorks – HighQ 

Beck's FarmServer

Trimble Ag Software 

FieldReveal – Agtegra, Central Valley Ag,  Landus, and WinField

Growmark FS 
I.F.A.R.M.

MapShots (exports) 

SST (exports)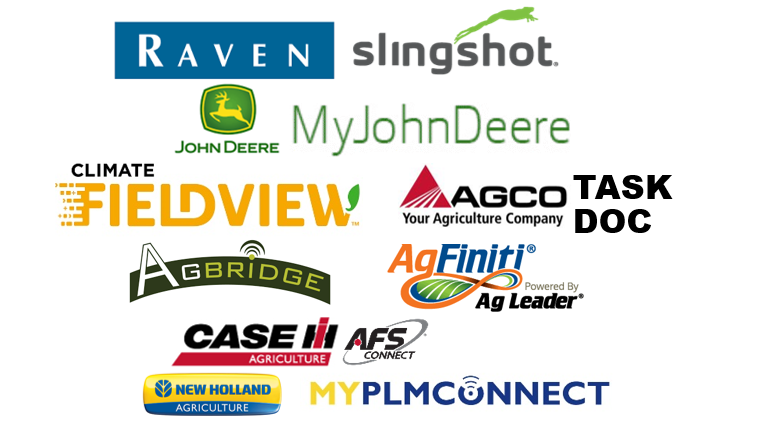 Platforms with a cloud link with an active account setup inside Agro Link:
AgBridge 

Ag Leader Agfiniti

AGCO Task Doc 

Climate Corp FieldView

MyJohnDeere 
Raven Slingshot

Case IH AFS Connect 

New Holland PLM Connect
Agrirouter
This universal data exchange platform lets you connect machinery and agricultural software, regardless of vendor or manufacturer. You can also determine who to exchange data with, whom, and to what extent. Agrirouter is your ticket to the digitalization of agriculture, enabling you to retain control of your data. 
Buy at our core brands dealers
Fuse® smart farming solutions are available through the dealer networks of our core brands Challenger, Fendt, GSI, Massey Ferguson and Valtra. Whenever you buy a product or service featuring the Fuse logo, it  ensures open connectivity and application within our core brands' ranges as well  as with other manufacturers' products.