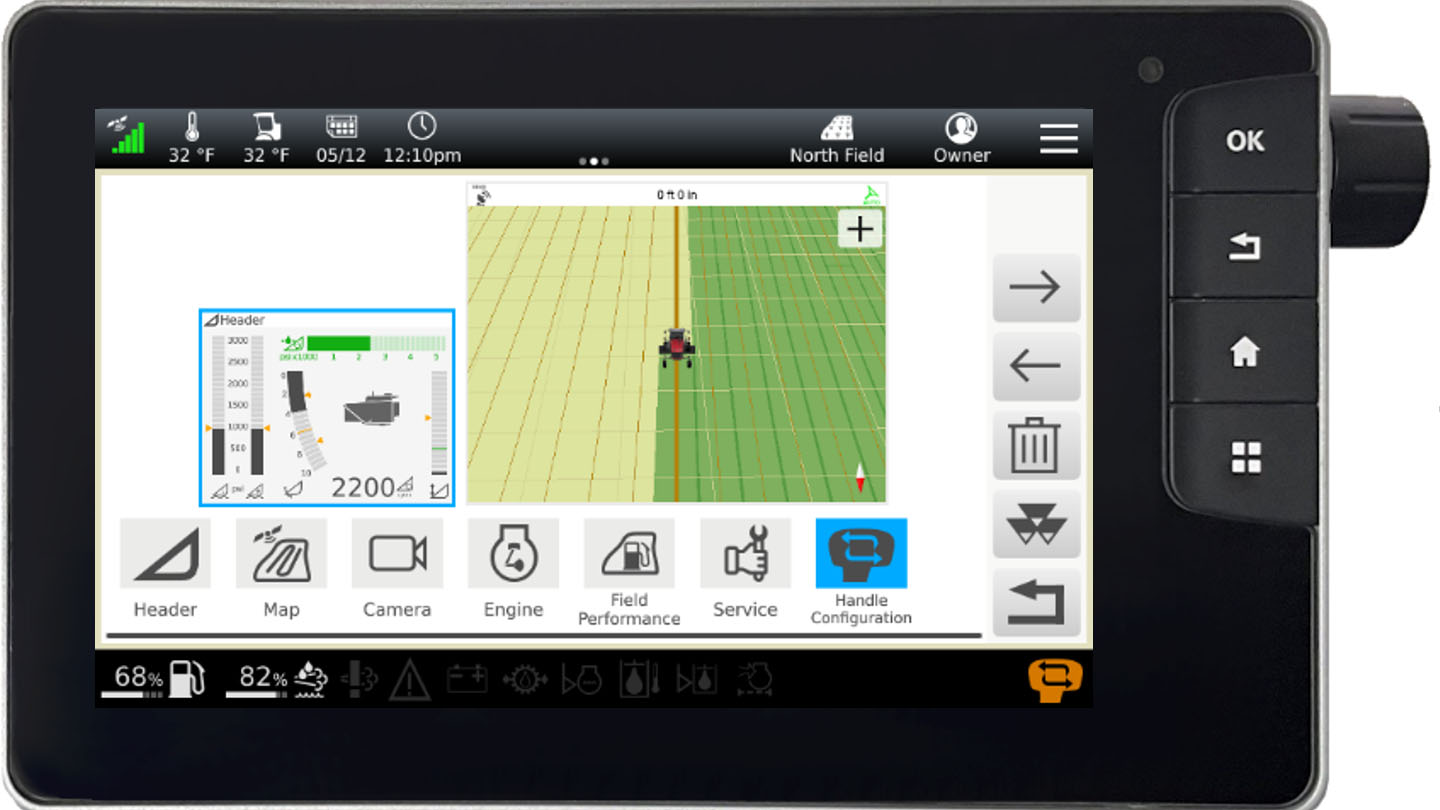 New for 2021 is a kit to retrofit MF Guide onto existing Hesston by Massey Ferguson WR9900 windrowers. This replaces the Auto-Guide G3000 guidance solution previously used. MF Guide uses the Datatronic 5 as the main display monitor for machine functions and guidance.
MF Guide is Massey Ferguson's complete guidance system for hands free steering. MF Guide offers a choice of sub-meter, decimeter or centimeter accuracy, to increase the efficiency of your farming operations. MF Guide offers a variety of wayline types including contours and pivots which are particularly interesting for farmers relying on irrigation.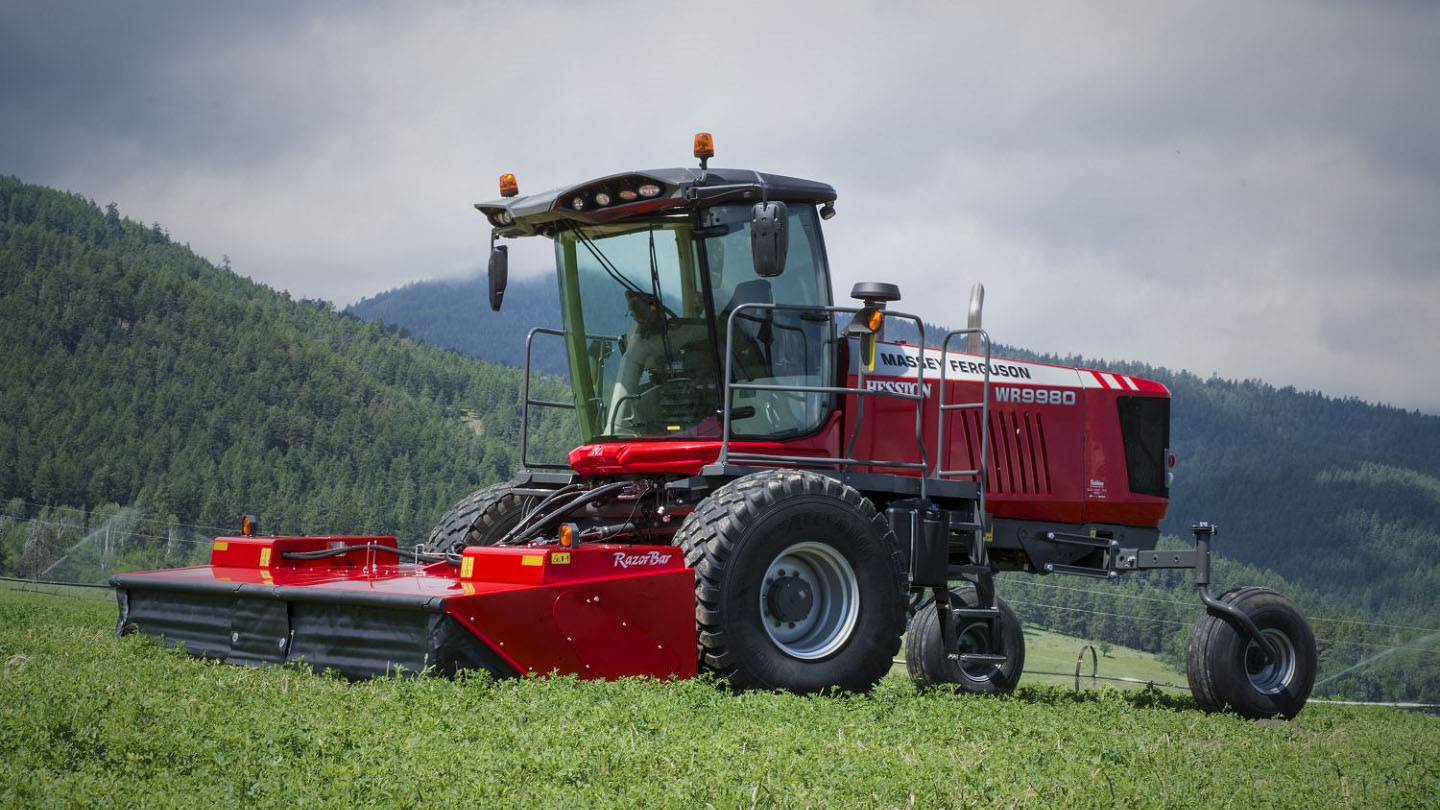 With MF Guide, the choice of two different receiver systems are available: NovAtel® and Trimble®. Existing Trimble® RTK infrastructure on the farm, such as NTRIP, can continue to be used. A number of correction signals are supported, depending on the receiver, for example, WAAS, TerraStar-L, RangePoint RTX™, and Ntrip.