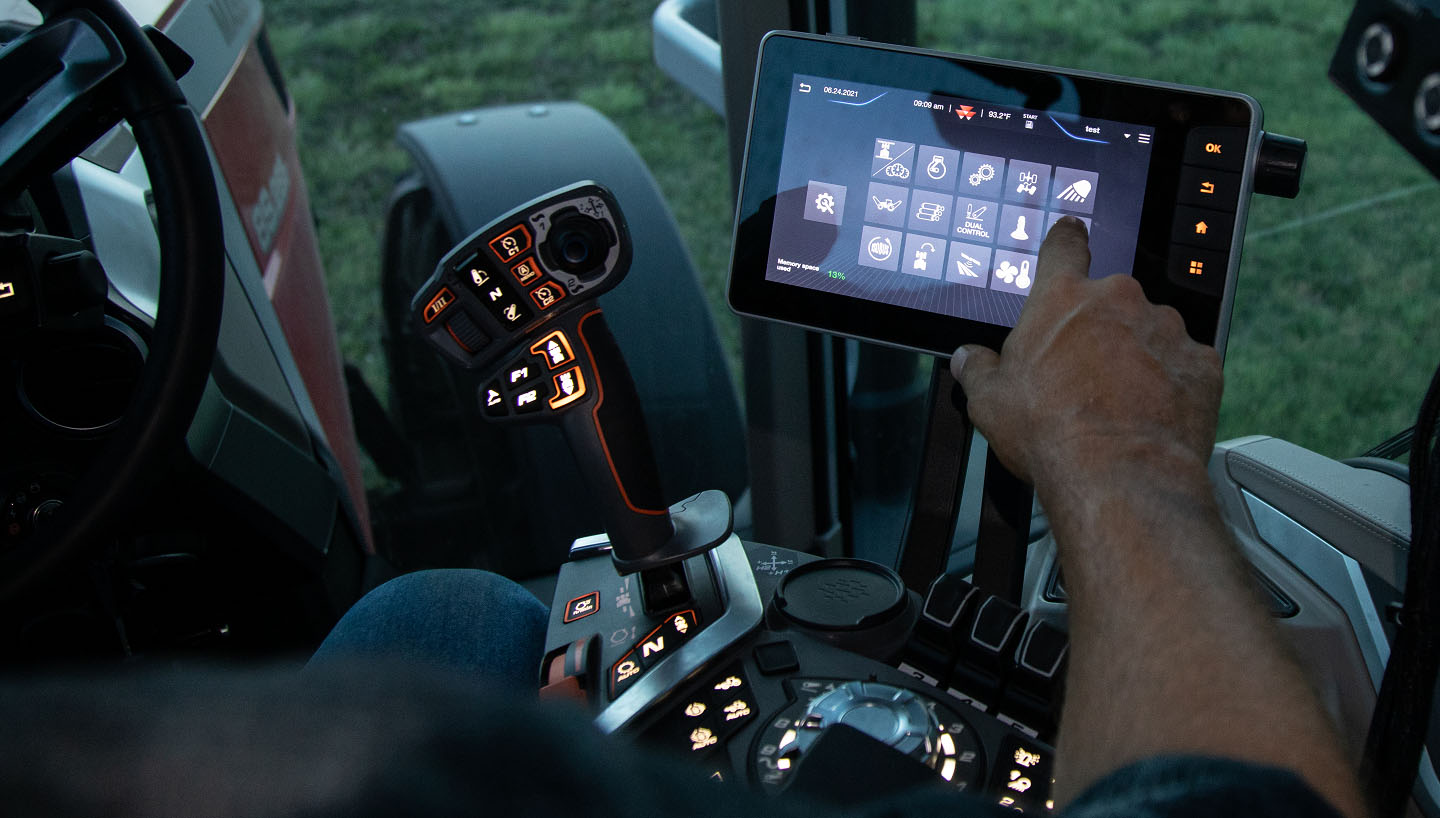 Datatronic 5 Terminal
The Datatronic 5 integrated touchscreen monitor puts complete tractor and precision farming control at any operator's fingertips. From basic to more advanced modes, the Datatronic 5 integrated monitor can be customized to any farmer's needs and levels of technology comfort. Boost efficiency, productivity and profitability at the touch of a screen. The Datatronic 5 makes it very easy to change the implement, choose waylines and fields, set boundaries and obstacles.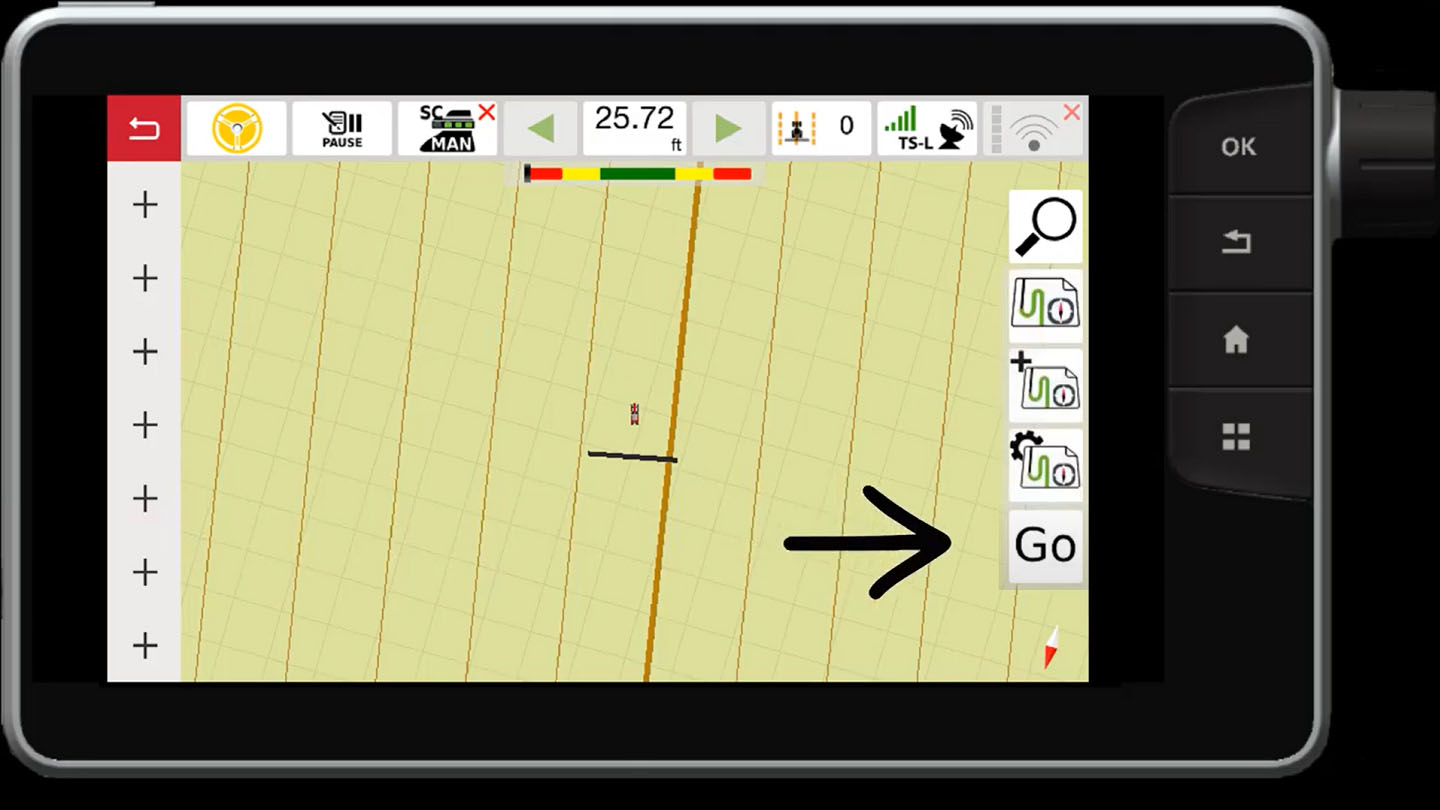 Go-Mode makes precision quick and easy
MF Go Mode is the simplest way to setup your MF Guide for GNSS auto steering guidance feature, including straight AB, A+ angle, and contour segment waylines. The operator can choose from straight A-B waylines, A+ angle or contour waylines. Go-Mode is a convenient way to quickly start a variety of wayline types with minimal steps.
Watch Youtube Video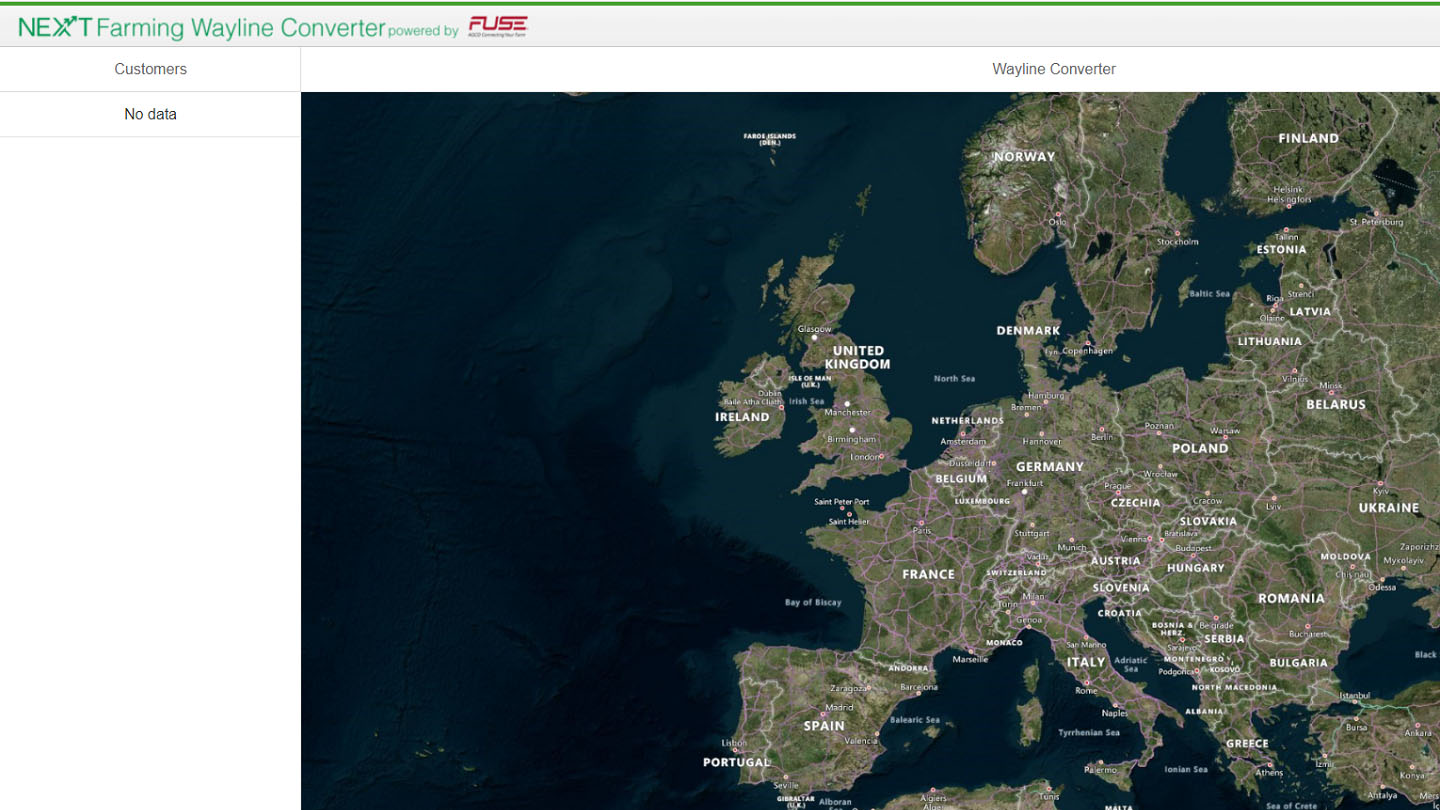 Wayline conversion for mixed fleet use
Improve the portability of automatic guidance data to save time and money. The free web-based NEXT Farming Wayline Converter tool converts AB-lines from, and into, different manufacturer's formats, enabling you to easily convert straight waylines and field boundaries. Easily convert straight waylines and boundaries between AGCO and third-party guidance systems, including AGCO®, John Deere®, Topcon®, CNH®, Trimble® and ISO XML file formats. Create a free account to start converting waylines today. Learn more.
Learn More
Available as factory fit
Massey Ferguson's complete guidance system for hands free steering is also available factory fitted on new tractors.
Find Your Local Dealer
Find your nearest Massey Ferguson dealer to learn more about FUSE smart farming options for your Massey Ferguson equipment.