Field operational planning tool
Geo-Bird is a highly user-friendly software solution for application-related and logistical planning in the field. Geo-Bird helps operators save resources, perform fieldwork efficiently and minimize soil compaction. The tool works with various equipment brands.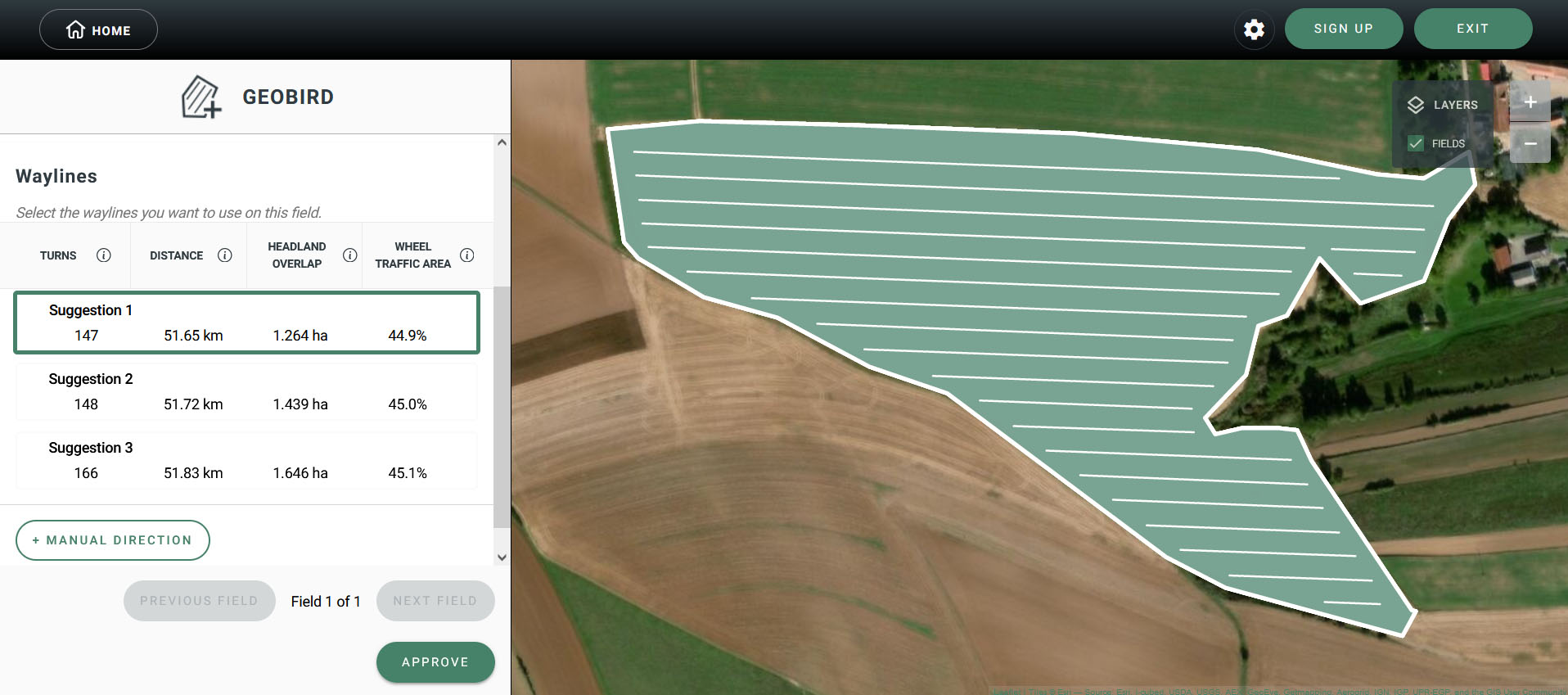 Easily generate optimized waylines for your fields depending on the shape of the field boundary and working widths of the implements used.
Align the generated waylines of the different implements by using the Controlled Traffic Farming (CTF) functionality.
Compare the  3 suggested waylines regarding number of turns, headland overlap, distance and wheel traffic area.
You can also create own waylines as well.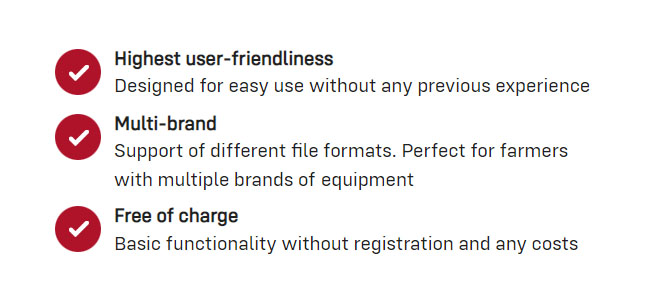 Features
Import or manually draw and edit field boundaries.
Automated waylines are created based on the field shape and working widths of the implements.
Optimized waylines are created based on these parameters: turns, distance, headland overlap and wheel traffic area.
"CTF" function is optimal for matching different working widths during  wayline calculation.
Possibility to generate your own waylines
Export to all AGCO formats, XML files and different multibrand formats.
Buy at our core brands dealers
Fuse® smart farming solutions are available through the dealer networks of our core brands Challenger, Fendt, GSI, Massey Ferguson and Valtra. Whenever you buy a product or service featuring the Fuse logo, it  ensures open connectivity and application within our core brands' ranges as well  as with other manufacturers' products.